TiJi
TiJi - the best channel for pre-school kids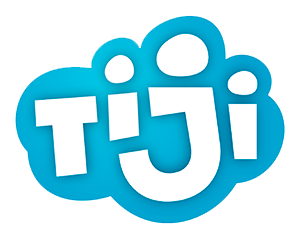 TV channel description
TiJi — TV-channel for kids under 7 years old. First channel in Europe that was made specifically for pre-school children. Broadcusting in France since 2000.
Russian version of TiJi began broadcasting in 2009 and was designed to help young parents raising their children. Kids get older, use their imagination and learn kind advices and cautionary tales from animated characters of TiJi.
Channel is full of kindness, jokes and humor.
Technical specifications
Intelsat-15 85,15º east longitude / DVB-S2 / Transponder RU-11 / Central frequency 12,6GHz / Polarisation vertical / Symbol rate 30

Msym/s

/ Shift keying 8PSK / encoding Irdeto / FEC 2/3 / Pilot ON / Channel information rate 3,5

Msym/s

/ MPEG-2

Eutelesat 36B / Transponder 22 / Frequency 12130,26 / Polarisation round right / Symbol rate 27,5

Msym/s

/ FEC 3/4 / 8PSK DVB-S2 / MPEG-4

Express

АТ

1 (56º) / Transponder 32 / Frequency 12322,00

MHz

/ Polarisation round right / Symbol rate 27,5

Msym/s

/ FEC 3/4 / MPEG-4

Express

АТ

2 (140º east longitude) / Transponder 32 / Frequency 12322,06

MHz

/ Polarisation round right / Symbol rate 27,5

Msym/s

/ Shift keying DVB-S2 8PSK /
Photos Gallery