Bollywood HD
Bollywood bright movies in HD quality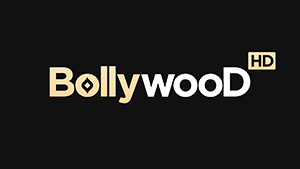 TV channel description
Bollywood HD — the first and the one indian movie channel broadcasted pure picture in high definition.The pure picture and live sound let you find yourself in the bright and spectacular Bollywood movies.
Comedies, actions, romantic and dance movies can't let you feel boring.
Bollywood HD channel is the high rating Bollywood movies only wth the best actors.
Technical specifications
ABS-2, 75 E / Transponder 21 / Downlink freq 11973 / Polarization vertical linear/ Simbol rate 45.0 Msym/s / Fec 2/3 / DVB-S2 / MPEG-4 / 8 PSK / Encoding: IRDETO 2 (HD version)

Express-

АТ

1 (56º) / Transponder 24 / Frequency 12168,62

МГц

/

Поляризация

:

Polarisation round right

/ Simbol rate 27,5 Msym/s / FEC ¾ / MPEG-4 (SD version)

Eutelesat 36B / Transponder 20 / Frequency 12091,90 MHz /

Polarisation round right

/ Simbol rate 27,5 Msym/s / FEC ¾ / DVB-S2 8PSK / MPEG-4 (SD version)

Express-

АТ

2 (140º East) / Transponder 31 / Frequency 12302,88 MHz / Pol = L DVB-S2; 8PSK; FEC ¾ Simbol rate 27.5 Msym/s (SD version)
Photos Gallery