Outdoor Channel
Outdoor Channel - Adventure, hunting, fishing, cross-country racing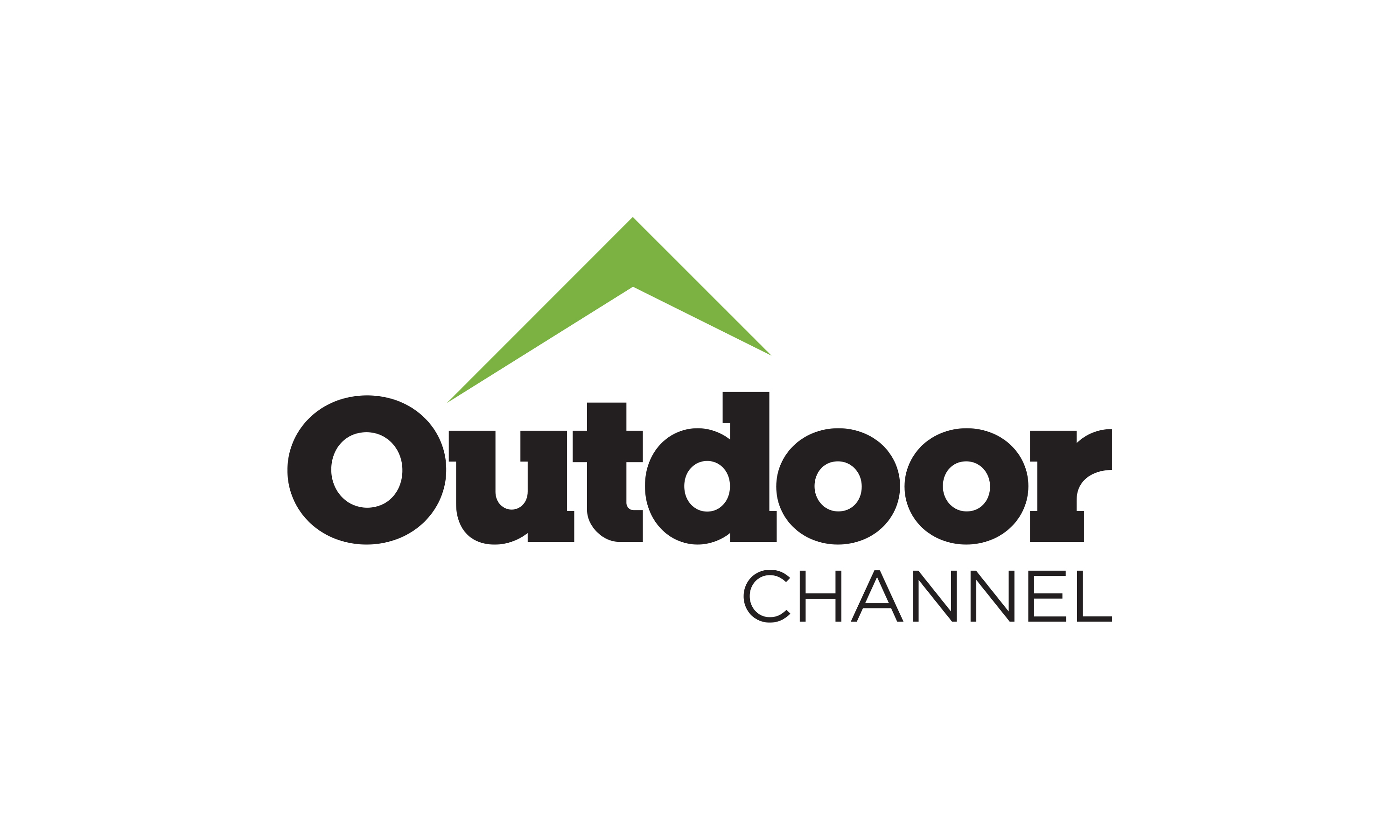 TV channel description
Outdoor Channel will be interesting for those who love outdoor activities, hunting, fishing, shooting and travelling. Channel will present to its audience exclusive collection of shows in excellent HD quality.
Active viewers and stay-at-home audience both will find a lot of interesting in all shows of Outdoor Channel. Main focus of channels programming is reality shows such as «Monster Fish», «Savage wild» and a lot more. As well Outdoor Channel broadcasts programs about photo-tourism, diving, racing and other outdoor activities.
Channel first started broadcasting on USA in 1987. It became available in other countries 2010. Today viewers from more than 30 countries can enjoy programs of Outdoor Channel.
Technical specifications
T1 Vintage, 15 west / Transponder K47L / 11.467,50 MGz / 22.500 Ms/s / FEC ¾ / 10 Mb/s (CBR) / KMS Irdeto / Horizontal polarization / 8PSK DVB-S2 / MPEG-2 (HD version)

Express-

АТ

1 (56º) / Transponder 32 / Frequency 12322,00

MGz

/ Polarisation round right / Symbol rate 27,5

Мсимв

/sec / FEC ¾ / MPEG-4

Eutelesat 36B / Transponder 14 / 11.976,82 MGz / 27.5 Ms/s / FEC ¾ / Viaccess / V polarization / 8PSK DVB-S2 / MPEG-4 (SD version)

Horizont 2 , 85 east / Transponder K11 / 12120 MGz / 26.7 Ms/s / FEC ¾ / Irdeto / Horizontal polarization (HD version)

Express-

АТ

2 (140º east longitude) / Transponder 31 / Frequency 12302,88

МГц

/ Polarisation left / 8PSK DVB-S2 / Symbol rate 27,5

Мсимв

/sec / FEC ¾
Photos Gallery