CBS Reality
Best reality shows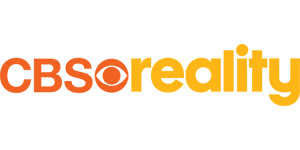 TV channel description
CBS Reality – programs based on reality: dynamic documentaries and investigations, unusual life stories and talk-shows. All programs show life as we know it from our own experience as well as strange life of others.
CBS Reality presents to you variety of different programs from around the globe. That's why not regarding on where and when something happened we will show it to you at your home.
Channel started it's broadcasting in 2009 in UK. Broadcast in Russia started in December of 2012. Now channel is available in more than 40 countries for more that 38 million subscribers.
Technical specifications
T12 Vintage, 15 west / Transponder K47U / 11.494.50 GHz / 21.600 Ms/s / FEC ¾ / 6,2 Mb/s / KMS IRDETO / Horizontal polarization / 8PSK DVB-S2 / Mpeg-2

Express-

АТ

1 (56º) / Transponder: 28 / Frequency: 12245,37

МГц

/ Polarisation: Round right / Symbol rate: 27,5

Мсимв

/sec / FEC ¾ / MPEG-4

Eutelesat 36B / Transponder: 20 / Frequency: 12091,90

МГц

/ Polarisation: Round right / Symbol rate (SR): 27,5

Мсимв

/sec / FEC ¾ / DVB-S2 8PSK / MPEG-4

Express-

АТ

-2 (140º east longitude) / Transponder: 28 / Frequency: 12245,34

МГц

/ Pol=R DVB-S2; 8PSK; FEC ¾ Symbol rate=27.5 Msym/s
Photos Gallery